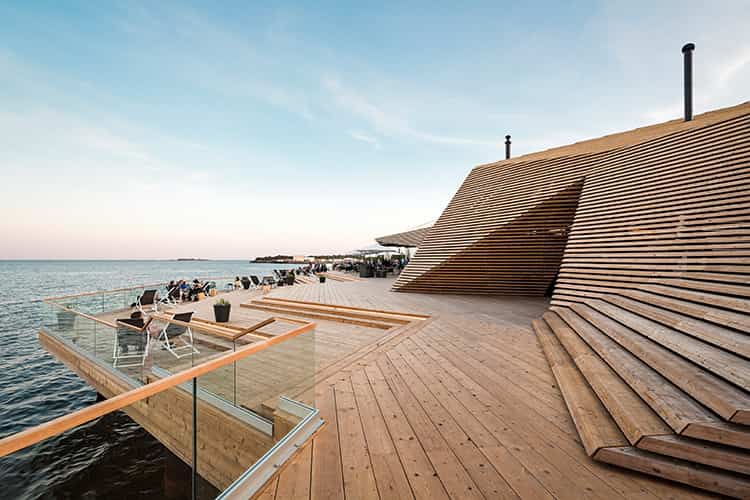 Avanto Architects Ltd fue creado en 2004 por Ville Hara y Anu Puustinen, al ganar una competencia por una capilla de cemento. La oficina trabaja en proyectos de escala variante, desde diseño de productos a planificación urbana para comunidades públicas, compañías privadas y clientes privados. Avanto Architects ofrece planificación arquitectural y servicios de diseño desde la etapa de dibujo hasta la construcción. Las últimas versiones de diseño con programas de computación son utilizadas en el diseño de edificios desde las fases de estudio hasta el final, los documentos finales de la construcción y la visualización. La oficina es miembro de The Association of Finnish Architects' Offices (ATL).
Avanto significa un hueco en el hielo para bañarse en el invierno – hobby popular en Finlandia. Simboliza nuestra filosofía de diseño. Queremos crear un ambiente que evoque emociones, empatizando con el mundo de las personas que utilizan el espacio. Disfrutamos de la naturaleza y queremos brindar la misma posibilidad a las generaciones futuras.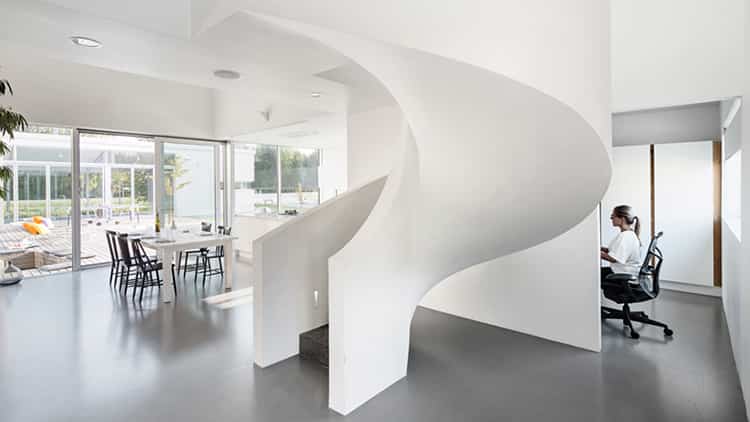 Clientes
As Oy Lentokapteenin kuja 4
As Oy Punavuorenkatu 15
Carea – Kymenlaakso Social and Health Services
City of Seinäjoki
City of Tampere
Espoo city planning department
Espoon asunnot Oy
Finnexpo
Finnish Cultural Foundation
Finpro
Fiskars Real Estate
Haapamäki village association
Hartela construction corporation
Helsinki city planning department
Kastek Ltd
Kekkilä Ltd
Kidvekkeli Ltd
Lemminkäinen Talo Ltd
Management Events Ltd
Pfizer Ltd
St1 Ltd
Town of Nurmijärvi
Town of Sipoo
Town of Taipalsaari
University of Helsinki
UPM
Valio Ltd
Vantaa Parish Council
Vikna Parish Union Council
Referencias Seleccionadas
2015 Tähtikylä arts master plan ideas competition, Lahti
2015- Lokirinne 1 urban planning, Espoo
2015 Konstunranta invited competition, Taipalsaari
2014- Eco House Laapas and Innanen, Taipalsaari
2014 Valio Pitäjänmäki area, Helsinki
2013 Redevelopment of a historical railway area, Haapamäki
2013 Rørvik kirke invited competition, Norway
2013 Pitäjänmäki area urban planning, Helsinki
2013- Villa Anna, Lappeenranta
2013 Housing for people with autism disorders, Kotka
2013 Espoo city center urban design, Espoo
2013 Espoonlahti center urban design, Espoo
2012 Kannelmäki Halsuantie area invited competition
2012 Kuitinmäki II urban design, Espoo
2012 Suvelan Onni urban planning, Espoo
2011- Hernesaari saunas, Helsinki
2011 Sipoo river valley urban design invited competition, Sipoo 2011 Orion urban design, Espoo
2011 Kekkilä Garden green vitrine product design
2011 Case Study House Noppa, Billnäs
2010 Chapel of St.Lawrence, Vantaa
2010 Expo2010 sauna lounge, Shanghai
2010 Summer cottage Four-cornered villa and sauna, Virrat
2010 Kekkilä modular garden shed product design
2010 Villa Lumi, Vihti
2009 Habitare sauna Kyly
2007 Kurttila urban planning, Espoo
2007 Villa Q, Helsinki
2006 Villa Flexible – Espoo housing fair 2006
2005 Pihlajamäki atrium housing, Helsinki
2002 Kupla – Korkeasaari lookout tower, Helsinki
Competencias
Tammela football stadium competition, mención de honor 2014
Europan 12, mención de honor 2013
Hospedaje para gente con autismo, desórdenes sp., 1er premio 2013
Under the Kalasatama puentes, competidor invitado., HM 2013
Peltosaari area ideas competition, mención de honor 2011
Habitare sauna competition, 1er premio 2009
Torino 2008 World Design Capital Geodesign competition 2008
Tsunami memorial design competition, Tailandia, 2do premio 2006
City chapel competition Helsinki, mención de honor 2005
Espoo Housing Fair Quality Competition, parcela ganadora 2004
Cemetery chapel competition Vantaa, 1er premio 2003
Trabajos Publicados
Trabajos publicados en cientas de publicaciones nacionales e internacionales incluyen Abitare, Architectural Review, Arkkitehti, a+u, Detail y New York Times.
Exhibiciones
Los trabajos de la oficina han sido presentados en numerosas exposiciones, tanto en Finlandia como el exterior, como por ejemplo en la Biennale de Venecia en 2004, 2010 y 2012.